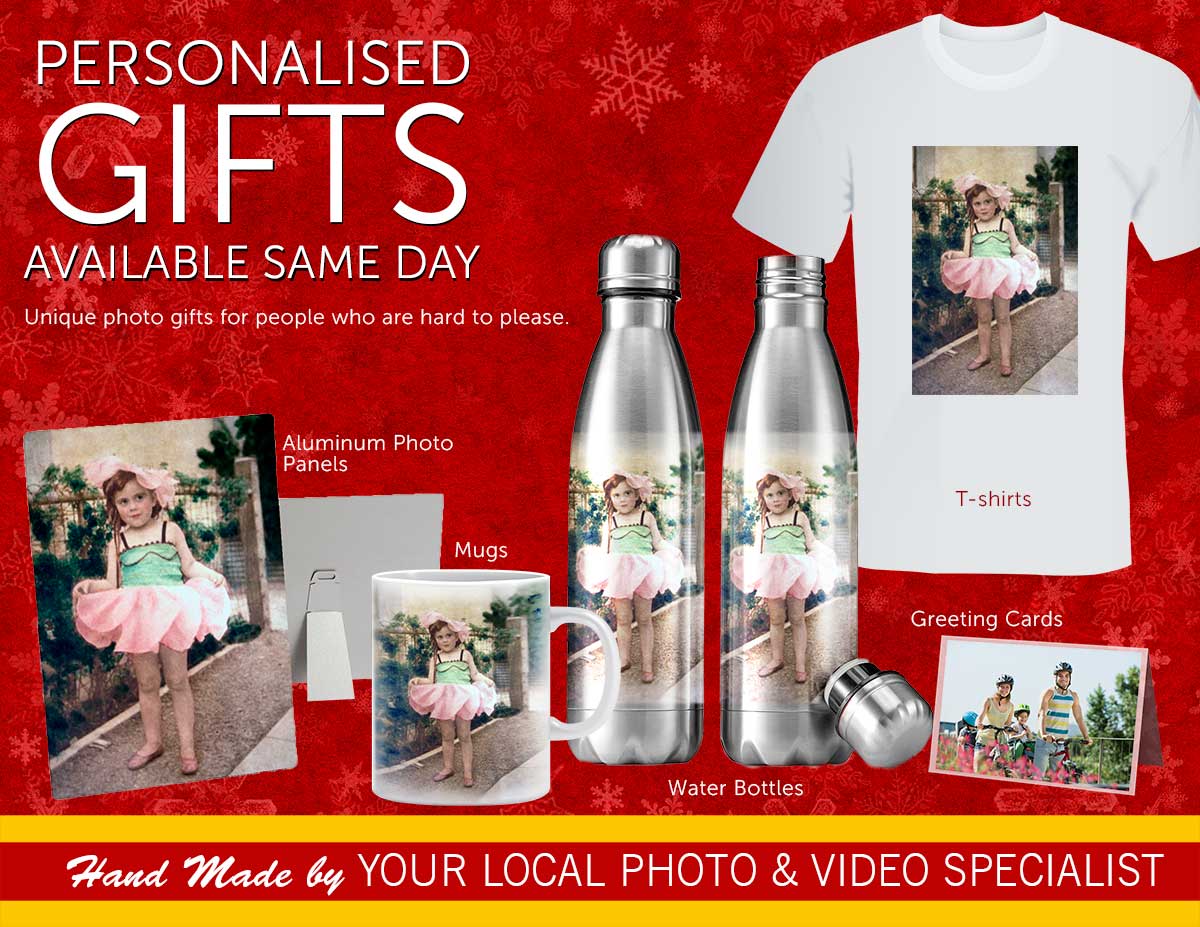 At Digital Butler we create one of a kind photo gifts. Are you the family historian, resident artist, archivist or creative craftsperson? Do you want to take it up a notch? We can help. Let our design team show you a variety of options to present your images on.
Based in North Vancouver, we are locally focussed and conveniently accessible. You are welcome to order online or drop by for design consultation. We will create your gift and then send you a sample file for approval. We will assist you with photo sizing, choosing finishes and background effects, printing surfaces, colours and much more. Best of all, our design work is
FREE during the holiday season!
From the traditional to the far-out, here are a few perfect gift suggestions:
---
PHOTO BOOKS

Create a year-in-review photo book for the whole family. How about a book of memories for your parents or a romantic keep-sake for your partner? We'll scan photos into digital files and print them into a photo album of your design.
Let us help you to create and document any occasion. Include the whole family by collecting pictures, old notes and souvenirs from them. We've got many book sizes to choose from and some of it we can deliver in 24 hours! Explore your inner designer to create a gift that's thoughtful and personal and best of all, one-of-kind.
---
CALENDARS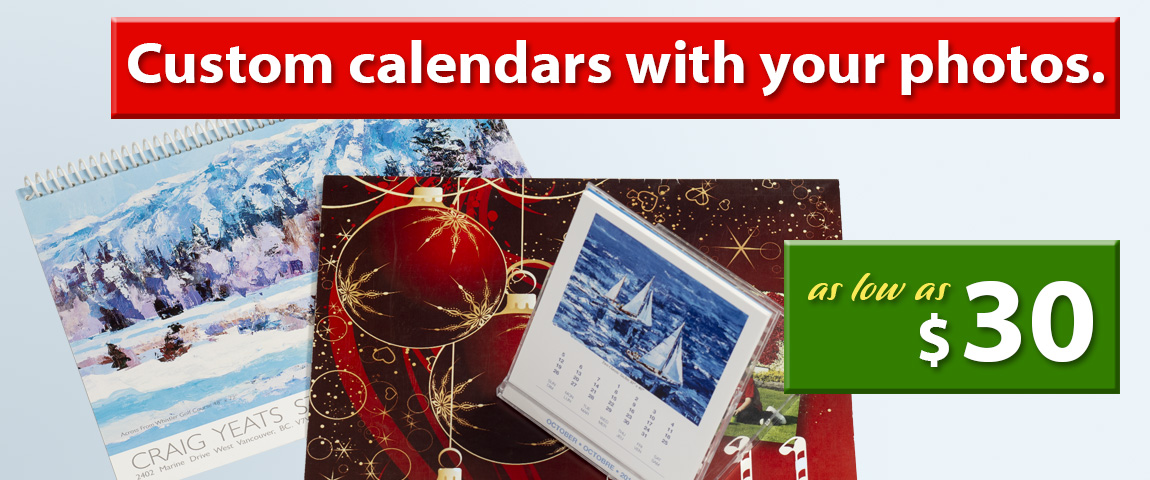 Create a custom designed 12-month calendar for your family and friends using your very own photographs. You bring the images and we'll make it happen.
ORDER NOW
---
CUSTOM GREETING CARDS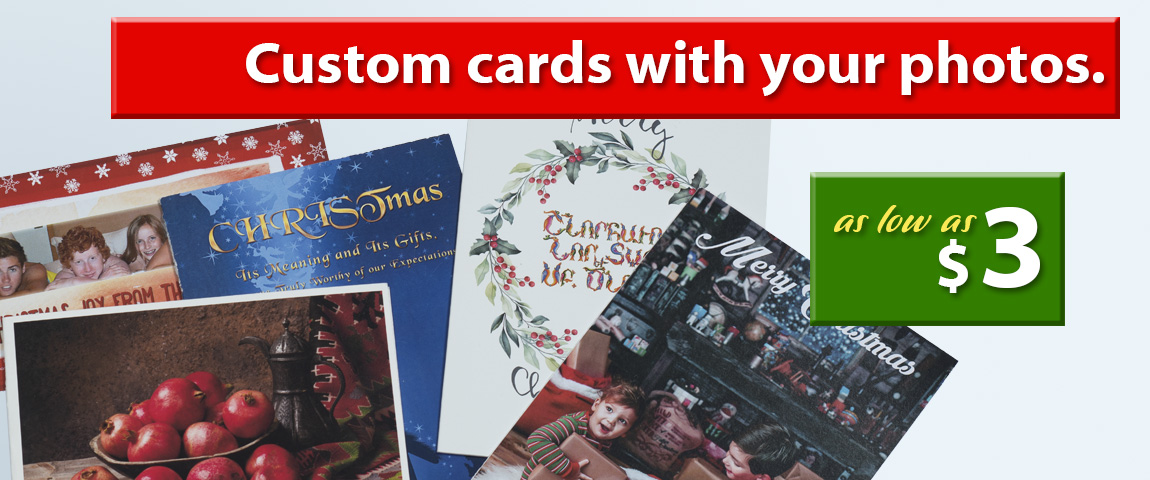 We can help you to create personal greeting cards using your original artwork and photographs.
---
ART PRINTS AND POSTERS

We can make posters and canvases printed from your images.
---
COLLAGE PRINTS

Is a single image poster or canvas not challenging enough for you? How about a full-on collage? We can help you design a collage using your favourite family photographs.
---
GALLERY WALL PRINTS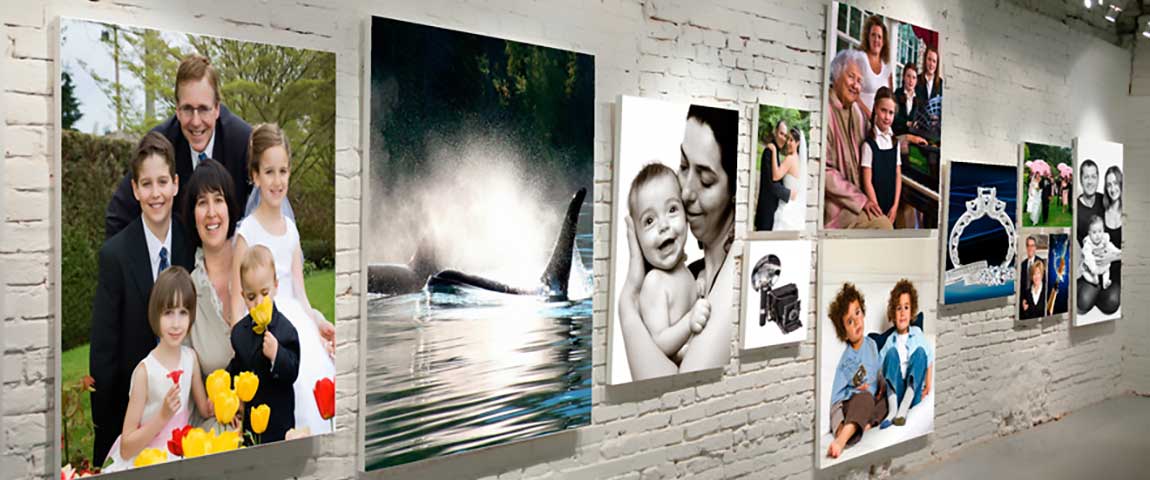 Do you like to be reminded of happy times with loved ones in a big wall way? Then a wall print might be for you. Creating a wall gallery is a personal way to add interior style to any room or hallway. For added drama we can capture your images in black and white. Our designers are here to help you realize your decorating dreams.
---
WATER BOTTLES AND MUG PRINTS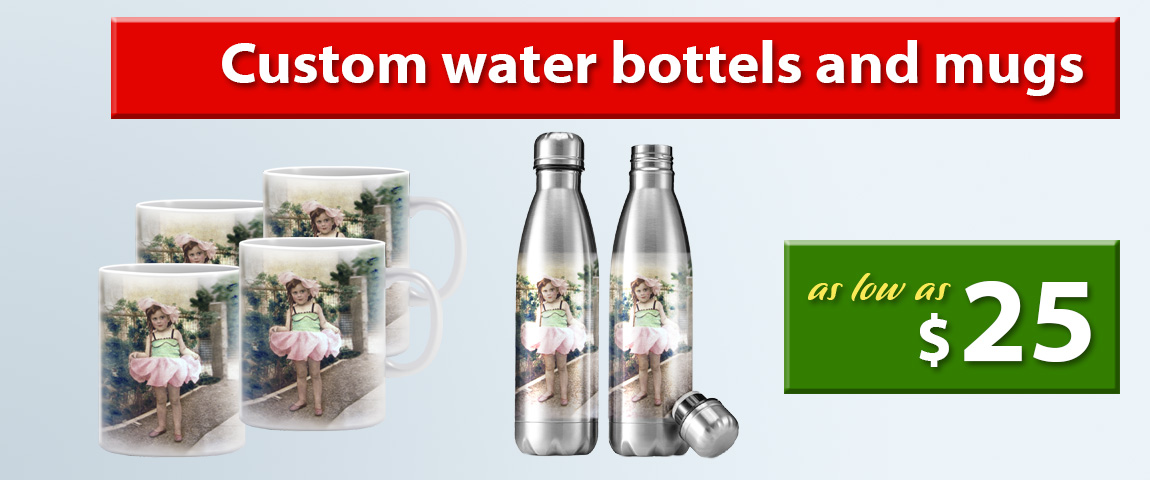 Are you bored with the usual coffee mugs gifted these days? You can make something special with selective images and our design help. Coffee is guaranteed to taste better too!
---
T-SHIRT PRINT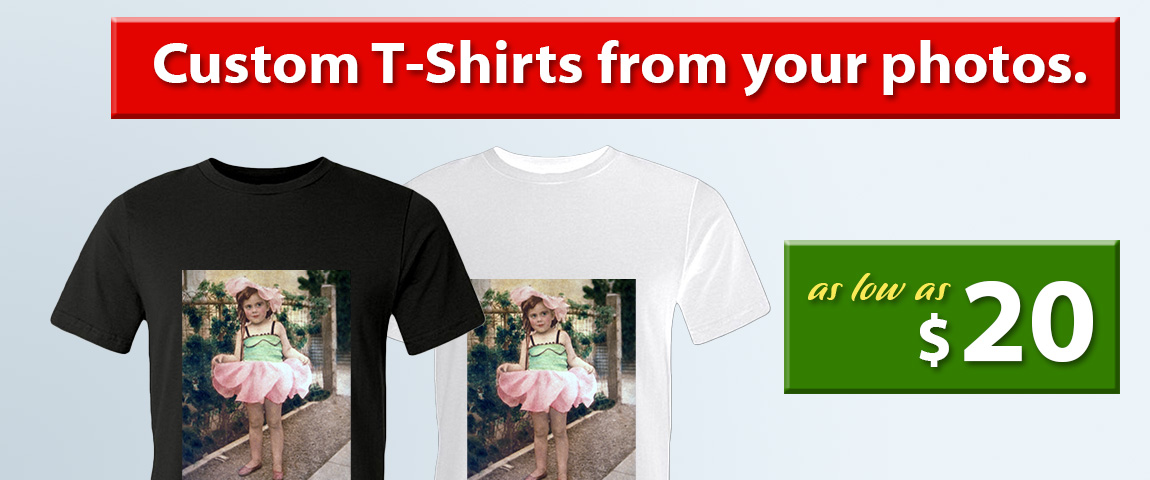 Custom T-shirts printed to your specifications using your photographs.
---
APRON PRINT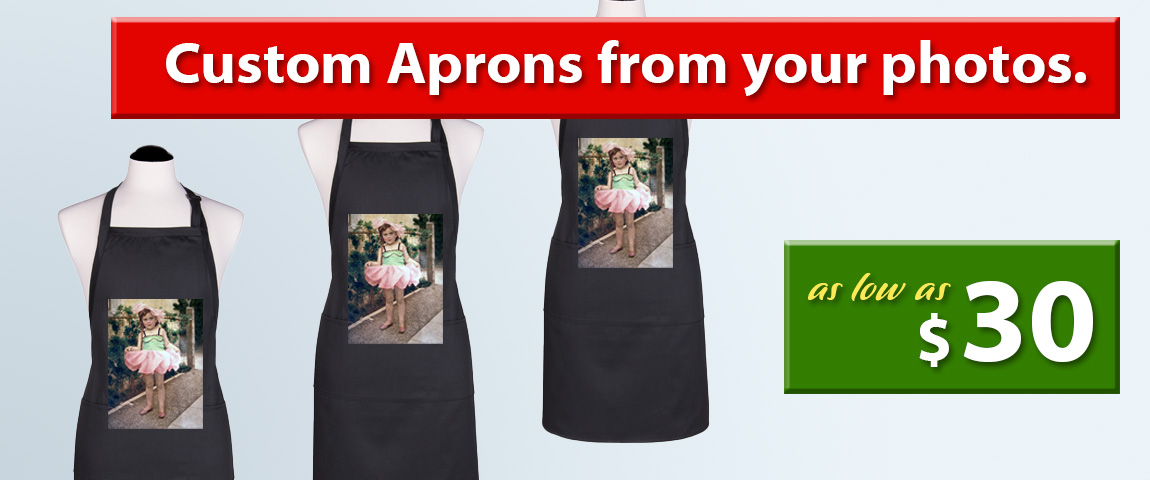 Custom aprons printed to your specifications using your photographs,or text.