Something Lost, Something Found – Judi SHAW's Hidden Treasures
"Digital Butler offers a superior service. I really want to thank him for his dedication and skill and time he puts into storing these treasures."
– Judi Shaw, Playa del Carmen, Mexico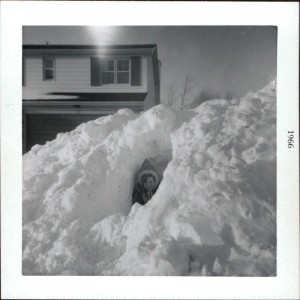 A few weeks ago, Judi Shaw walked through the door of t he Digital Butler. She was carrying several boxes of photographs, documents and other mementoes. She was just in town for a visit, as she now lives and works in Playa del Carmen,
Mexico. After traveling down in 2003, "for a six month project," she has been working there as a realtor ever since.
Meanwhile, her archive was still in Canada. "I had completely forgotten what was in the boxes till I opened them all at Digital Butler," she told us.
And what did she find? " My life in pictures and early childhood artwork, report cards, family trips, family memories. My brother's wedding and his early days with his wife, my wedding and travel pictures. It covers from 1961 to about 2000.
There were some wonderful surprises, too. "Hidden treasures such as my dad's baptism report from 1931. I didn't even know my dad had been baptised and he didn't either! There were some early day pictures of my mom at the beaches in Toronto as a lifeguard in 1945, my mom in her wedding gown cerca 1956…"
Judi also found the poems she wrote as a youngster. We often forget who we were as young people, so these poems were a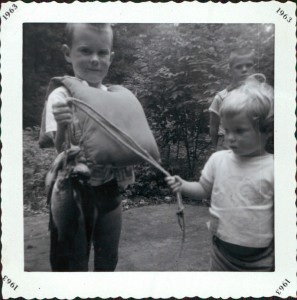 vivid illustration of who she had been in the past, she says. "It surprised me to see my own writing so many years later. The poems were remarkably deep in content and well constructed… I don't think I could write so well now, that's for sure."
There were also the Olympic pins she had collected as a child; a silver pound sterling, taped to a report of a childhood trip to England; records of sports awards and other accomplishments. And there's the weird as well as the wonderful. "The
weirdest thing was coming across a bright blond pony tail, bound together by a 70's style bobble. It was the first cut of my hair from birth till about 10 or 11 years old. My mom saved it for me."
Judi agrees that digitizing an archive is a great way to de-clutter. But there's more to this job than just cleaning house. She looks forward to accessing her files over and over again, and sharing them with family and friends. This type of sharing can bring important people back in touch and for Judi, it is "especially poignant." After traveling so much, she no longer lives among the people, places – or even the language – of her earlier life. "So many changes has caused me to lose a little of myself," she observes. The digital archive brings me back in touch with an earlier version of who I am, where I come from.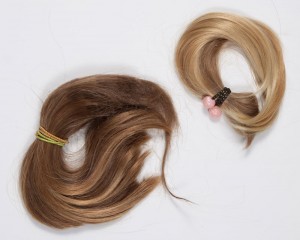 It's always rewarding to help a customer reconnect with her past. Stop by the Digital Butler to find out how we can do the same for you.